User Profile Styler 4.01p4
<<<((₦ulled by Mis✞er₩izard))>>>
NOTE: This module no longer requires the YouNetco core module to function and operates 100%!!!
Standard SE Member Profile Page looks so boring; member cannot do anything with it. The best way to encourage your members to keep coming and staying on your site is to allow members to change their appearances with background, text color, menu link, etc., colorize the community. User Profile Styler is exactly the tool for that. Your member will be able to change their profile's background, widget, menu bar, tab bar, text and link.
As an admin of the community, you should define some default templates and new comer will be so happy to select one. Also, if you would like to allow some certain member levels only, "Member level settings" will help you.
SE compatibility: 4.5.x –> 4.8.x
Product version: 4.01p4
License key
This module no longer requires YouNetCore plugin to verify license.

Notice:
This module is fully compatible with SE standard themes and YouNet themes.
If you use a custom template, please submit ticket in the Client Area to get help from us.
Knowledge Base: http://knowledgebase.younetco.com/category/social-engine-products/user-profile-styler
Demo: http://socialengine4...styler/my-style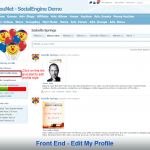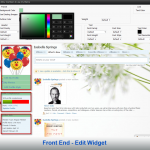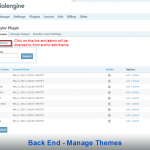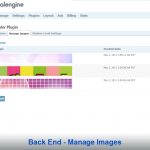 Front End
Edit profile style

Select existing themes added by admin
Edit theme:

Background: select background for profile page
Widget: select background for widget, adjust header and text
Menu bar: select background for menu bar and adjust text
Tab bar: select background for tab bar and adjust text
Text: adjust link, username and content of profile page

Add the theme to default themes if this member is admin

Go to member's profile and apply his theme to your theme
Back End
Manage themes
Add new theme
Manage images for background
Member level settings
mw-module-ynprofilestyler-4.01p4.tar 650KB 593 downloads
[[[ All my nulls require (3) younetcore database tables and INSERTS. ]]]
P.S. This module is truely nulled like all other nulls provided by MisterWizard. You do not have to join a "Fan Club" to get most modules provided by MisterWizard! MisterWizard is: You, I, Anyone, Everyone! Because: We are Legend... We are many... We are outside the realm of possibility!