SMS Plugin for SocialEngine 4.8.1
<<<((₦ulled by Mis✞er₩izard))>>>
NOTE: This module no longer performs licensing checks to function and operates 100%!
Also as expressed previously, this module is packed same as retail to include any/all Install Instructions or ReadMe files. Remember, you got it here first! This or this version is not "Nulled" anywhere else!!! 02/02/2016.
SMS plugin allows your SocialEngine community users to send SMS to their contacts directly from the SocialEngine interface.
SMS plugin allows SocialEngine community users to send SMS to their contacts directly from the SocialEngine interface. It also maintains the history of the SMS sent. SMS plugin can maintain the list of contacts in addition to friends/contacts of the community. We also provide a feature to synch with the community contact list.
Current plugin supports multiple SMS gateways –
More gateways can be added if someone wants to add new gateway for their country ! The community owners can buy SMS packages from one of the above gateways and monetize it by creating and selling SMS packages to their community users. The plugin supports SocialEngine standard payment gateways i.e. Paypal and 2Checkout. Take a look at Readme for installation and refund policy.
We do support third party plugins that can be integrated with SMS Plugin for charging users for SMS through activity points. Currently we support HE Credits & SocialEngineMod ActivityPoints. You can check more details for these plugin in HE Credits integration and Activity Points integration Blog.
IMPORTANT: Please make sure that the gateway you choose, one of the above gateway, supports the country that you would like to send SMS in. You can do this by creating a trial account with gateway. You can compare SMS rates & services for your community and decide the SMS Gateway.
SMS Plugin Basic Requirements:
SocialEngine 4.0.4 or more
SMS Account from one of the above gateway
SMS Plugin Features:
Send individual SMS on user profile page
Send group SMS to non-community users
View history of SMS on user profile
Phone number automatically added in contacts
Create non-community contacts
Create custom plans for SMS package
Integration with multiple SMS Gateway
Send SMS to all community memebers
Send SMS to all group members
SMS Notifications
Admin Analysis & Reports
Delivery Report for all gateways
Sync Community contacts
SMS plugin Demo:
Please check out online plugin demo
user:sms@ipragmatech.com
pwd:123456
mw-module-phone-4.6.0.tar 1.14MB 343 downloads << Install first- Phone module ][
mw-module-smsinvite-4.8.1.tar 50.5KB 289 downloads << Install last- SMS widget []
P.S. This module is truely nulled like all other nulls provided by MisterWizard. You do not have to join a "Fan Club" to get most modules provided by MisterWizard! MisterWizard is: You, I, Anyone, Everyone! Because: We are Legend... We are many... We are outside the realm of possibility!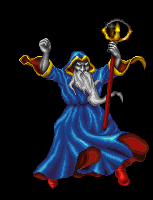 Edited by Les, 03 February 2016 - 05:19 AM.