- Affinity Theme v1.0.8
An interactive design that will keep people close. Customize it the way you want using over 100 options! Only for SocialEnginePHP v4
<<<((₦ulled by Mis✞er₩izard))>>>
NOTE:
This module requires No core module,
no callbacks function and operates 100%!!!
Also as expressed previously, this module is packed same as retail to include any/all Install Instructions or ReadMe files.
Remember,
you got it here first! This or this version is not
"Nulled"
anywhere else!!! 06/20/2016.
Responsive Design
The layout is wonderfully optimized to adapt on any device, it will conform to your user's screen, creating the most intuitive browsing experience.
Affinity Theme's Mobile Menu was designed to be user-friendly, so the users can easily surf on your website. It contains Search Bar, Main Menu and Profile Button with Image.
We have also included a theme for SocialEngine Mobile Plugin, just in case you are going to use this plugin to display your content on mobile devices.
Theme Options Panel
To make things simplier for you we have built an options panel with tons of options.
Here you can enable-disable some elements or features of the theme, choose the proper layouts and styles to meet your requirments. It includes options for Header, Footer, Landing Page, Styling, Typography, and much more.
Styling the Theme
Tons of options to style your theme to fit your needs:
6 color schemes to match any type of website, for which you can change each color individually using a color picker.
2 Layout Styles: Simple or Boxed.
Options to add backgrounds to website Body and Footer.
Options to change the width of the content and right-left columns.
Add Custom CSS without affecting the theme's CSS files.
Beautiful Landing Page
Multiple widgets built for an interactive & beautiful Landing Page:
The first widget is a slider that offers the posibility to change, for each slide, the background image, to choose your own illustration-image or a video. And you can add as many slides as you wish. A signup form(*1st step) was also added on the slider to bring more signup to your network.
Features Boxes are a good way to present the key features of your network, you can use up to 4 boxes. The boxes can include image, title, description and link.
Headlines area allows you to write two main headlines about your network.
Logos area allows you to choose up to 6 logos with link and description. You can use these for multiple purposes, like: showing on what websites your website has been featured, or showing the logos of your partners, or use them for advertising purposes.
Bottom Signup area is meant to bring the user to the signup page after he finished viewing the presentation.
Other cool widgets: Recent Albums, Recent Events, Recent Groups, Recent Blogs.
mw-affinitytheme_install-v.1.0.8.tar
3.1MB
934 downloads
mw-Affinity-Theme-Guide.html.tar
10KB
630 downloads
< This is the install guide]
P.S. This module is truely nulled like all other nulls provided by MisterWizard. You do not have to join a "Fan Club" to get most modules provided by MisterWizard! MisterWizard is: You, I, Anyone, Everyone! Because: We are Legend... We are many... We are outside the realm of possibility!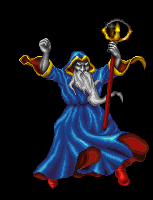 Edited by Les, 20 June 2016 - 11:02 PM.