Cometchat v6.2.0 ((₦ulled by Mis✞er₩izard))
Hello folks!
It gives us great pleasure in announcing that CometChat v6.2 with its new UI is out of beta and available as a stable version. You can now give your users a new set of features to experience with version 6.2.
Comet-Chat-Launch1.gif 74.18KB 9 downloads
Here's What's New
Easy to use and intuitive.
Your users will appreciate the intuitive experience offered in CometChat 6.2's new UI. It is designed with user heuristics in mind, so for e.g. chat related functions are placed in a single area so the user never has to leave their conversation to access important functions like file-sharing, emojis, stickers, etc.
The new UI is intuitive
stickers-1.gif 1.19MB 5 downloads
Thoughtful design options.
Whether you need a full paged or a minimal layout, the new UI makes it easy and compact to implement either with our embeddable and docked layouts. Want to customize the UI further? Just choose from 15 vibrant professionally designed themes and delight your users.
Choose between an embedded or a docked layout
Contemporary user experience.
These days users have access to a bunch of platforms and are exposed to a multitude of user experiences, this update strives to meet certain expectations that have come to the fore recently. Certain animations and UI treatments are now expected by users as a standard experience and CometChat 6.2 is built keeping that in mind.
Modern UI Transitions
More Coming Soon
While this has been a major UI overhaul, we are not stopping here. You will be reading of new & exciting updates from us. We are working on quite a few interesting features and updates, like auto-update releases, Bots.cointegration, a revamped cloud solution and an enhanced SDK integration, to name a few.
cometchat_UNZIP_FIRST_6.2.0.zip 12.68MB 939 downloads
P.S. This module is truely nulled like all other nulls provided by MisterWizard. You do not have to join a "Fan Club" to get most modules provided by MisterWizard! MisterWizard is: You, I, Anyone, Everyone! Because: We are Legend... We are many... We are outside the realm of possibility!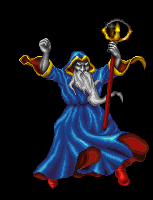 Edited by Les, 09 November 2016 - 01:26 PM.