SocialEngine PHP 5.0.0 (Stable) Release and Properly Nulled

[ATTENTION] SocialEngine PHP 5.0.0 is NULLED & TESTED working and posted 01/29/2020. You will not find this anywhere else, yet, properly nulled. You have found it here first!!!

[note] Socialengine added piracy protection code again to platform but I have cracked it. That is why you are getting license errors in package manager on previous versions if not nulled by me.

SE PHP 5 Complete Control. 100% Owned by You.


No-Limits Customization
SocialEngine PHP gives you a simple yet powerful unbranded network that you can customize in any way.
You'll have the freedom to maintain full control over all aspects of your site and content. No "powered-by," no ads (unless you want them for making money), no BS.

Build A Social Network Your Way. With multiple social frameworks to choose from, you can decide how your community members will connect, share and interact with each other.
Control layout and page elements with visual, drag-and-drop content management features.

Get Custom Services & Support. Get pro installation when buying SocialEngine.
Use our support knowledgebase to find answers to many of your questions. Pay to open support tickets or establish monthly support for guaranteed access and response times.

BUY NOW AND BE LEGIT

Starting at $299
social-engine_5.0.0.zip 19.65MB 276 downloads <<Nulled w/no Real Home here @ SEF [INSTALL ONLY]
socialengine-php-upgrade-4-x-5-0-0_5.0.zip 14.98MB 37 downloads <<Nulled Upgrade .tar inside .zip ]
*NOTE: File exceeds SEF limits. Unpack zip file, install .tar inside with all .tars inside that.


P.S. This module is truly nulled like all other nulls provided .by MisterWizard. You do not have to join a "Fan Club" to get most modules provided by MisterWizard! MisterWizard is: You, I, Anyone, Everyone! Because: We are Legend... We are many... We are outside the realm of possibility!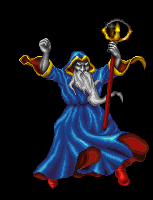 Edited by Les, 25 February 2020 - 01:28 PM.