We are happy to announce the release of SocialEngine PHP 5.0.1! This maintenance release fixes bugs and adds minor improvements.
Following is a list of fixes in this release:
Bugs Fixed:
Fixed - File & Media manager copy URL issue.

Fixed - Serenity log in photo banner path issue.

Fixed - Editing of Group displays error if only one plugin enabled in Group member level settings.

Fixed - Ad upload image broken.

Fixed - Large site issue with browse pages for plugins. This was caused from friend privacy setting. Added option to disable that check for larger sites. This will still have the privacy for the item but the item will show in the browse list for each plugin. Without the setting enabled, private items do not appear in the browse list which causes a heavy load time for very large sites.

Fixed - Issue with attaching links to status.

Fixed - Flood control setting for status post and messages improved for message replies and posting photos/blogs in a status.

Fixed - Removed mcrypt check in sanity check for requirements.

Fixed - Mobile App Api

notification

, search and comment issues.

Fixed - Photos in messages showed in profile photo tab to other users.

Fixed - Task scheduler

stats error

.

Fixed - Album photo browse page

missing widget

.

Fixed - No close button for

IM chat

. Added an "x" next to the "-" to close the chat box.

Fixed - Mobile app UI issues,

blog

and video breadcrumbs.

Fixed - Mobile

app crashes on iOS

when clicking profile photo.
A complete
changelog
is available for more details about the changes and fixes implemented in this 5.0.1 release. Please view our
demo of v5
and explore v5 if you haven't yet!
As always we highly encourage all users to do a
complete backup of both files and database
before performing this upgrade
. Please have the backup performed by your host or a developer if you're not comfortable with performing it yourself.
Always check with third party experts for compatibility with any products you use before upgrading
.
Important:
If you are on version
4.9.4p1 or below
, you will need to follow the special steps in the upgrading documents linked below before upgrading and apply the patch mentioned.
You can download your copy of version 5.0.1 from your
client dashboard
. For clients not seeing the download, a small fee is required in order to unlock this version.
Mobile app update needs to be downloaded from Apple and Google stores for those that have them installed on their mobile devices.
Fresh installs should follow our
installation tutorial
or you can
order an installation
ticket and our team will get it installed in no time! To upgrade from a previous version to 5.0.1, please view our
upgrade
documentation.
If you find any issues with this release, please let us know by filing a bug report in our
Bug Tracker
. We'd also like to encourage you to stay connected with the
community
.
socialengine-php-upgrade-4-x-5-0-1_5.0.1.tar
15.45MB
49 downloads
<<[ Upgrade Package - Nullified ]
**NOTE:
Alternative to "Package Manager only" upgrade is: Upload using FTP/CPANEL file manager to "

/temporary/package/archives"
P.S.
This module is truly nulled like all other nulls provided .by
MisterWizard

.
You do not have to join a "Fan Club" to get most modules provided by
MisterWizard! MisterWizard
is: You, I, Anyone, Everyone! Because:
We are Legend... We are many... We are outside the realm of possibility!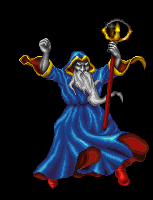 Edited by Les, 15 March 2020 - 02:15 AM.